Order a free Summer Camps brochure below!
Summer Language Camps in Spain
60% Spanish students!
International students from more than 32 countries
5 to 18 years old
9 camps in 7 cities: Barcelona, Granada, Madrid, Marbella, Salamanca, Sevilla & Valencia
4 Spanish or English lessons every morning
Activities, workshops, sports and excursions in the afternoons
24 hour supervision
At least 1 full-day and 2 half-day trips per 2-week session
For the past 19 years, Enforex has brought together youth from all over the world in our Summer Camps in Spain.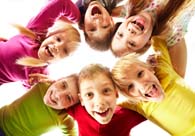 These camps provide a unique opportunity for Spanish and international students to spend 2-8 weeks together learning languages, playing sports, traveling Spain, participating in workshops and recreational activities, and making new friends from all over the world.
International and Spanish students are only separated during the morning language lessons. They eat all meals together and will be mixed in the residence halls. This guarantees a unique immersion experience and unparalleled opportunity for youngsters to discover the Spanish language and culture.
Barcelona Camp
5 to 18 years old

Granada Camp*
14 to 18 years old

Madrid Camp
5 to 18 years old
Marbella Albergue Camp
16 to 18 years old
Marbella Alborán Camp
13 to 18 years old

Marbella Alemán Camp
5 to 13 years old

Salamanca Camp
5 to 18 years old

Sevilla Camp*
14 to 18 years old
Valencia Camp
13 to 18 years old

*International students only. In the rest of the camps: 40% international students with 60% Spanish students.
Language Program
The summer language program at our camps consists of 4 or 5 Spanish or English lessons each morning from Monday to Friday. To ensure their placement in the correct level, students will take a placement test on the very first day of classes. Every level from basic beginner to advanced is available.
All of the learning materials given to students are designed by Enforex's team of highly qualified teaching professionals with the students' ages in mind. Every professor has a university degree and as well as experience working with youth of all ages. While we take the language study seriously, we also keep in mind at all times that this is a summer camp and encourage the students to have fun while they're learning.
Activities, Workshops & Sports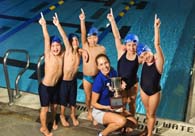 After lunch, diverse activities are organized to cater to the different interests of camp participants. These may be individual and team sports, recreation or cultural workshops. Then, each evening, students will be able to enjoy some kind of show, party or other group activity.
Additionally, in several of our camps students can sign up for extra sports practices/ lessons. They are a great chance for campers to focus on improving in a specific sport during their summer break. These optional sports are held apart from the regular programming, meaning that campers may miss other scheduled activities. The optional sports must be booked and paid for in advance.
Optional Sports: Tennis, Swimming, Horseback Riding, Paddleball, Golf, Water Sports
*Not all sports are available in every camp.
Weekly Excursions
Each 2-week session includes at least 1 full-day and 2 half-day excursions to diverse sights of cultural and/ or touristic interest around each camp: cities, beaches, theme parks and more!
Accommodations
Students will stay in the camps' residences on a full meal plan (breakfast, lunch and dinner). For those students whose parents are living in the camp's vicinity for the summer, there is also a Day Camp option.
Practical Camp Information
Transportation
We offer transfer services directly from each camp's nearest airport or bus/ train station.
Medical Care & Insurance
Medical insurance is included in the program price for international students. There is 24-hour medical care available at every camp.
Meals
The meal plan includes breakfast, lunch & dinner. If your child has special dietary needs, just let us know before camp starts and our kitchen will make the necessary arrangements.