The property market in Spain has grown exponentially in popularity over the last decade, not only with Spanish buyers but also foreigners looking to invest or live abroad.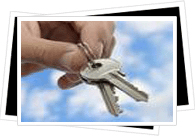 Tucked into the verdant Pyrenees foothills and made famous by Hemingway's The Sun Also Rises, Pamplona is a wonderful place to buy Spanish property. Its laid-back country attitude is complemented by rowdy festivals, like the Running of the Bulls, and a vibrant nightlife fueled by the city's university student population. Pamplona enjoys one of the lowest crime rates and one of the highest standards of living in Spain- two characteristics that draw in new residents from both Spain and abroad. There is plenty of housing available to be bought, but keep in mind that real estate prices in Pamplona are above the norm in Spain.
Every year more and more foreigners are looking for investment properties in Spain. In Britain it has become increasingly common for first-time buyers to look to Spain. If you are looking to buy a property in Spain then get in touch with a local real estate agent and start shopping around for a house in Pamplona. Below you'll find a short list of just a few of the many real estate agents in and around Pamplona.
Valencia Property Real Estate Agents
Fincas Corral
Avenida San Nicolás, 30
948 227 833
Email: fincascorral@fincascorral.com
www.fincascorral.com


Inmobiliaria Sarasate
Paseo Sarasate, 7
948 212 784
www.inmosarasate.com


Inmobiliaria Don Piso
Paseo Sarasate, 4
948 223 386
www.donpiso.com


Gestoria Inmobiliaria Salazar
Plaza San Juan de la Cadena, 2
948 365 184
www.inmobiliariasalazar.com


Europa Inmobiliaria
C/ Comedias / Comedias Kalea, 18
948 222 609


Inmobiliaria Gómez
C/ Amaya, 38
948 236 758
www.inmobiliariagomez.com